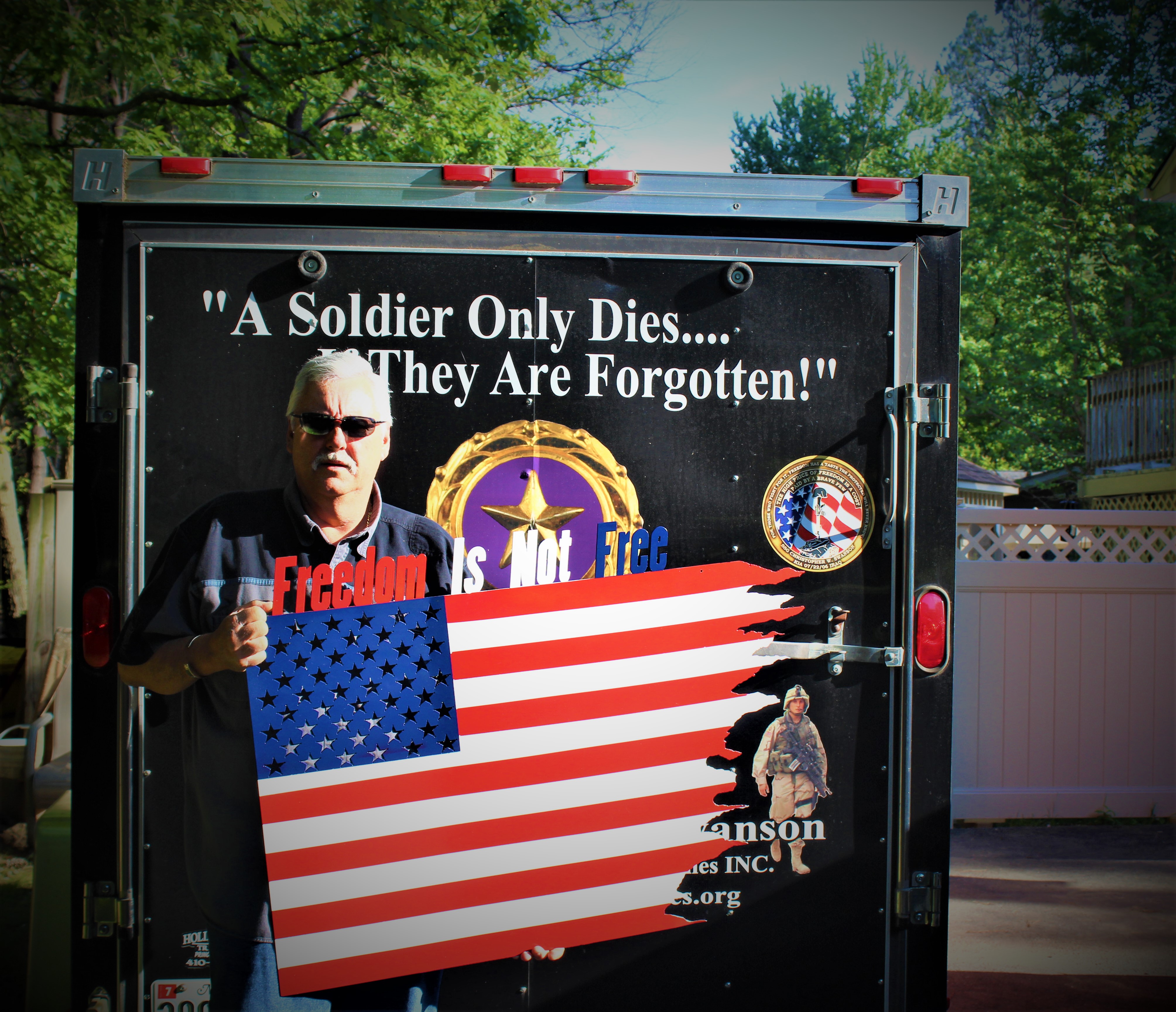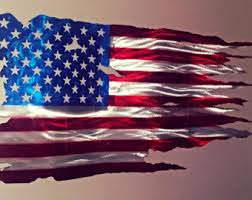 Gary Swanson was the Proud winner of this beautiful flag made by Earl and Tc Barnett of  Barnett Metal Werks. Congratulations Gary.
This tattered and torn American flag cut from 16 gauge sheet metal depicting "Freedom is Not Free" is a representation of the sacrifices made by the brave men and women who have served and are serving in our great United States military.  Standing approximately 30″ tall and 42″ wide, this American flag will wave proud for many years to come designed and crafted by veteran owned and operated Barnette Metal Works in Eufaula AL .Starting Bid $200.00
This beautiful one of a kind, "Freedom is Not Free" flag, can be yours at this year's Smoky Mountain Thunder Memorial Ride. It will be offered in a silent auction, flag going to the highest bid. If yours is the highest bid, we will make sure the flag gets to you. We would like to thank, Barnette Metal Works of Eufaula, Al. for their donation.