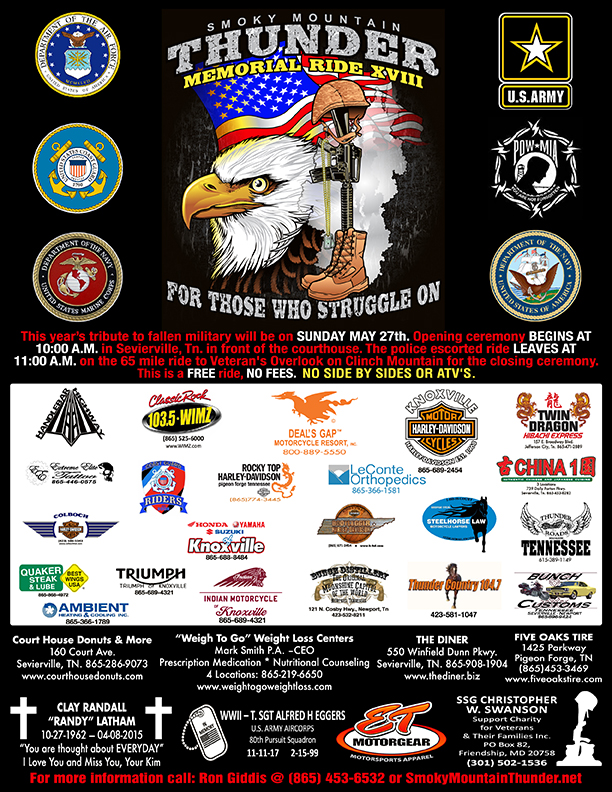 This years tribute to fallen hero's will be on Sunday, May 27th.
Opening ceremonies begin at 10:00 am in front
of the Sevier County Court House in Sevierville, TN.
The police escorted ride leaves at 11:00 am on the 65
mile ride to Veteran's Overlook on Clinch Mountain.
The closing ceremonies will be held there at around 12:00
as soon as we can get everyone safely parked.
There are NO FEES on this ride! NO SIDE BY SIDES or ATV'S!!